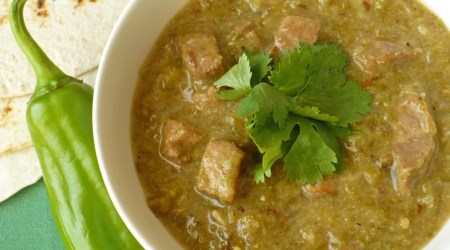 Thank you Auntie Lori for this scrumptious recipe!!! The pork melts in your mouth and the sauce is amazing over black beans and rice! You could also wrap the pork and sauce in a warm flour tortilla. The jalapeno gives the sauce a kick, so leave that out if you prefer less spice.
Ingredients:
2 Tablespoons extra virgin olive oil
2 lbs. boneless pork, cut into 1-inch cubes
1/2 cup chopped onion
2 cloves fresh garlic, minced
1/4 cup all-purpose flour
15 oz. can fire roasted tomatoes
2 (7-oz.) cans green chilies, drained and chopped
1 fresh jalapeno, seeded and chopped
¾ teaspoon kosher salt
1/2 teaspoon freshly ground black pepper
1/2 teaspoon granulated sugar
1 cup chicken broth
Directions:
Heat olive oil in 4-quart Dutch oven with cover.
Season pork pieces with salt and pepper to taste, then add to pot and cook until lightly browned.
Add onion and garlic and stir with meat.
Add flour and stir 1-2 minutes.
Add tomatoes, green chilies, jalapeno (if using), salt, pepper and sugar.
Mix to incorporate.
Add broth.
Lower heat.
Cover pot and simmer for 1- 1 1/2 hours until meat is tender.
Sprinkle with fresh cilantro and a squeeze of fresh lime before serving, if ya like!

Related Recipes