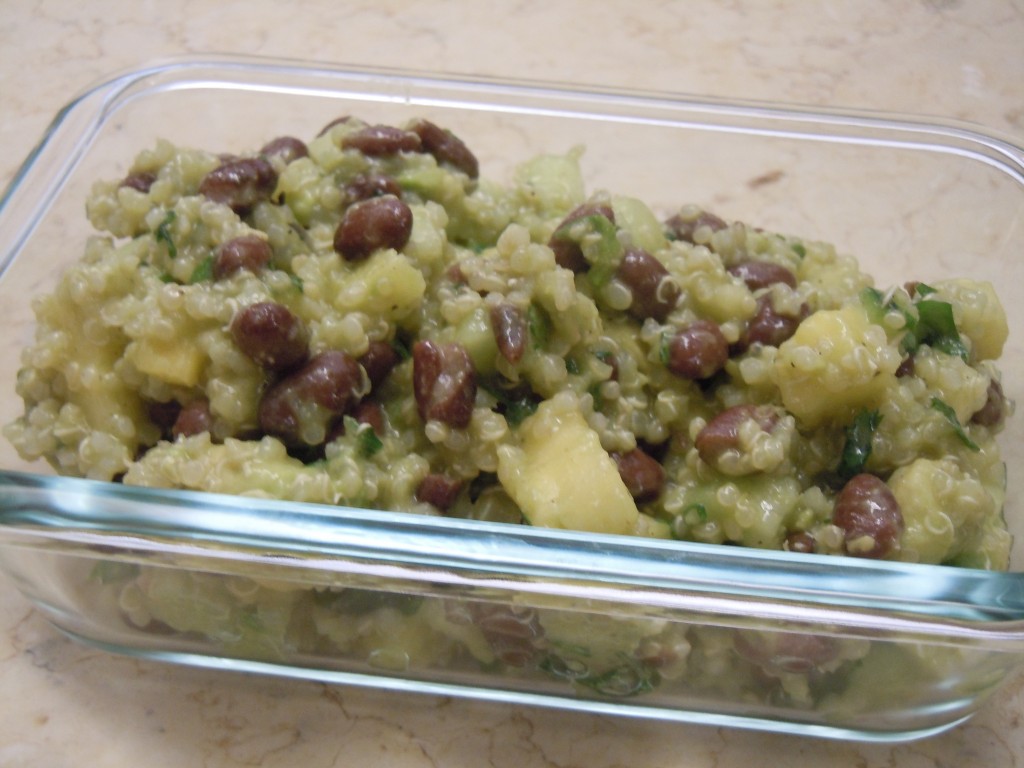 Yes, I realize that it's the dead of winter, but who couldn't use a taste of summer right now? Hopefully these ingredients are available where you live, if not, save this recipe for when mango and avocado are in season, because this salad is a keeper! It's a great vegetarian meal all by itself, or serve along side grilled salmon, shrimp, or chicken for a heartier meal.
Ingredients:
1 cup quinoa, rinsed and drained
1 can black beans, rinsed drained
1 fresh mango, cubed
1 ripe avocado, cubed
1 cucumber, seeds removed and diced
½ cup fresh mint, chopped
½ cup fresh cilantro, chopped
? cup extra virgin olive oil
2 Tablespoons fresh lime juice (not bottled)
1 clove fresh garlic, minced
Kosher salt and freshly ground black pepper, to taste
Directions:
Place quinoa along with 2 cups salted water in a medium saucepan. Cover and bring to a boil, then reduce to low. Simmer until water is completely absorbed and quinoa is fluffy, about 20 minutes.
In a large bowl, whisk together olive oil, lime juice, and garlic.
Add remaining ingredients, including quinoa, and gently combine.
Season with salt and pepper to taste.
Place in the fridge for 20 minutes to let the salad cool and flavors combine.
Serve immediately.

Related Recipes