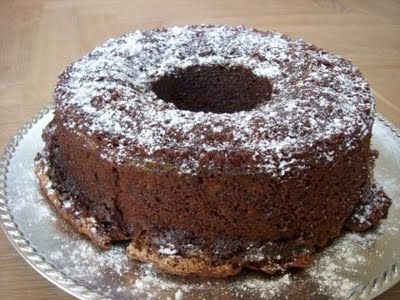 I found this cake recipe in Southern Living magazine and you've just gotta try it to believe how incredible it is! So dense and moist, but not too sweet. Don't let the zucchini scare you–you'll never know it's there. I made this recipe into cupcakes for my son's 2nd Birthday party and they were a huge hit! To make cupcakes, follow the recipe below but bake for 30 minutes in 18 muffin tins lined with paper liners (instead of baking in a Bundt pan). You can even frost them with cream cheese frosting for added yumminess!
Ingredients:
3 cups all-purpose flour
1 1/2 teaspoon baking powder
1 teaspoon baking soda
1 teaspoon salt
4 large eggs
3 cups granulated sugar, plus extra for pan
1 cup semi-sweet chocolate chips, melted
1 1/2 cup vegetable oil
3 cups shredded zucchini
1 cup pecans, chopped (optional)
Directions:
Pre-heat oven to 350 degrees F.
Spray Bundt pan with Pam cooking spray and lightly sprinkle with sugar. Tap sides and bottom of pan to evenly distribute sugar. (I learned this trick years ago–instead of flouring a baking pan, use sugar. Works the same, but tastes so much better!)
In a medium bowl, whisk together flour, baking powder, baking soda and salt. Set aside.
In a large bowl, beat eggs at medium speed with an electric mixer.
Gradually add sugar to eggs, and beat until blended.
Add melted chocolate and oil to egg mixture and beat until blended.
Gradually add flour to chocolate mixture and beat at low speed until blended.
Fold in shredded zucchini and pecans (if using).
Pour batter into prepared Bundt pan and bake 1 hour and 15 minutes, or until a wooden toothpick inserted in center comes out clean.
Cool in pan 15 minutes after baking.
Remove from pan and cool completely on wire rack.
Sprinkle with powdered sugar before serving, if desired.

Related Recipes