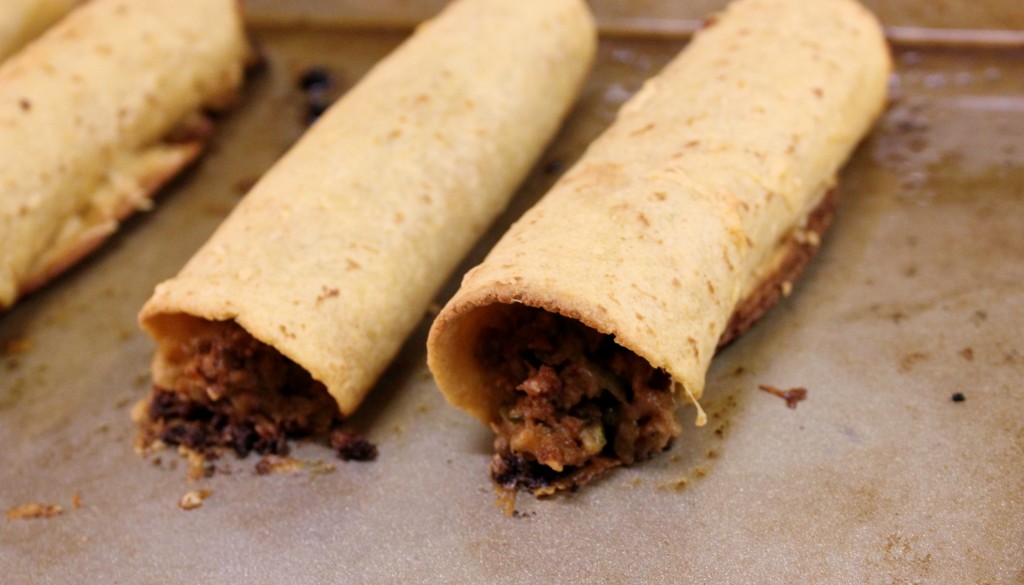 Just say no to greasy deep-fried taquitos! This healthy beef taquitos recipe calls for baking instead of deep-frying, making them substantially healthier than what you'd get at a restaurant. Don't worry if some of the taquitos crack open while baking—they're still crispy and delicious. Serve with your favorite salsa, guacamole and sour cream. This recipe comes from Eating Well magazine.
Ingredients:
1 medium zucchini
2 teaspoons canola oil
1 lb. extra-lean ground beef
3 Tablespoons chili powder
2 teaspoons onion powder
1 Teaspoon ground cumin
1/2 teaspoon Kosher salt
12 (6-inch) corn tortillas
Cooking spray
3/4 cup extra sharp cheddar cheese, finely shredded
Directions:
Preheat oven to 425 degrees F.
Shred zucchini using the large holes of a box grater. Squeeze dry in a clean kitchen towel (you should have about 2 cups).
Heat oil in a large nonstick skillet over medium-high heat.
Add the zucchini, beef, chili powder, onion powder, cumin and salt.
Cook, stirring, until the beef is cooked through, 5 to 7 minutes.
Spread tortillas out on a baking sheet in two overlapping rows.
Bake until hot, 2 minutes. Transfer to a plate and cover.
Coat the baking sheet with cooking spray.
Place 6 tortillas on a clean cutting board.
Working quickly, spread a generous 1/4 cup beef mixture along the bottom third of a tortilla, sprinkle with about 1 tablespoon cheese and tightly roll into a cigar shape.
Place the taquito seam-side down on the baking sheet.
Repeat with the remaining tortillas, filling and cheese.
Generously coat the top and sides of the taquitos with cooking spray.
Bake the taquitos until browned and crispy, 14 to 18 minutes.

Related Recipes