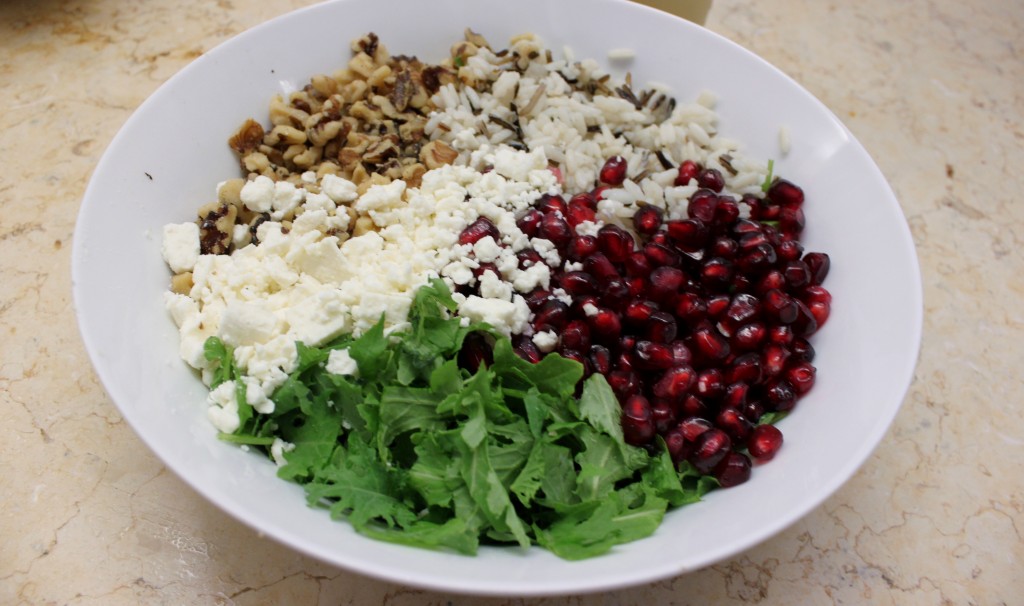 Thanks to my cousin for pinning this recipe off a site called "A Pinch of Yum". This salad is perfect as a starter or a side dish served with grilled salmon or broiled chicken.
Ingredients:
For the salad-
1 cup pomegranate seeds
2 cups chopped baby kale
2 cups cooked wild rice (you can use leftover rice or buy precooked)
1/4 cup toasted walnuts
1/4 cup feta cheese
For the dressing-
1/2 cup minced shallots
1/4 cup extra virgin olive oil
2 Tablespoons water
2 Tablespoons honey
1 Tablespoon apple cider vinegar
1/2 teaspoon Kosher salt
Juice from 1 large fresh lemon
Directions:
To make the dressing, pulse shallots with olive oil, water, honey, apple cider vinegar, salt, and lemon juice in a food processor until smooth and creamy.
Toss the salad ingredients together with the dressing just before serving.
Serve at room temperature or chilled slightly.

Related Recipes