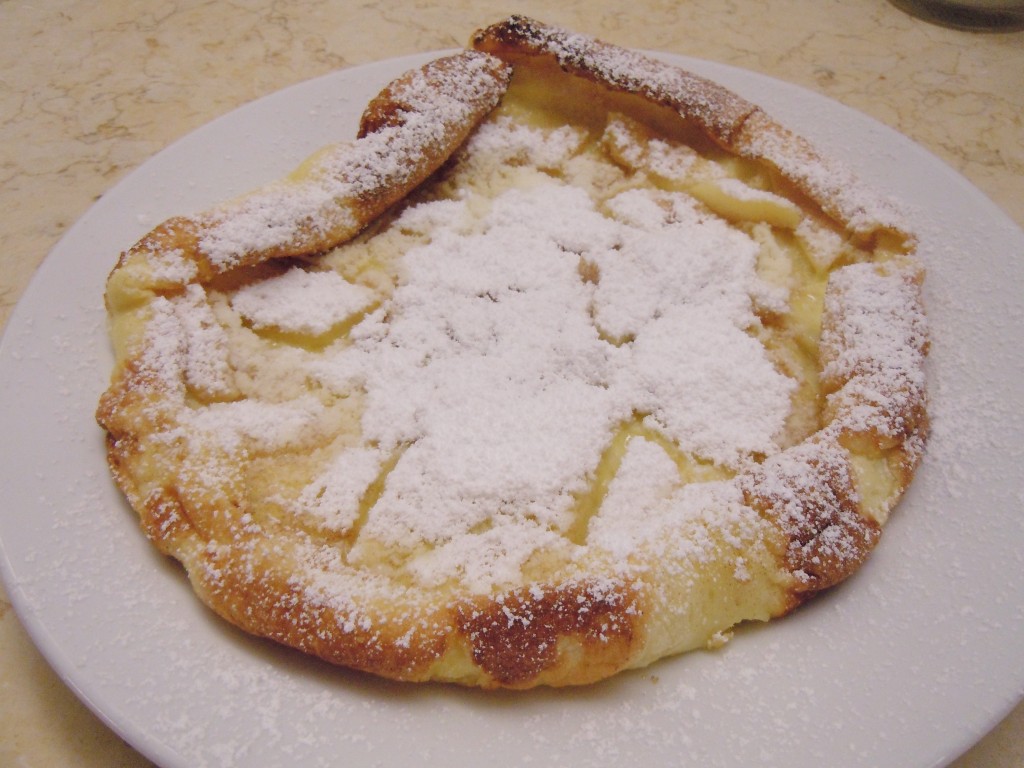 The kids had a sleepover last night so I made these pancakes for breakfast. They are easy to whip up and pop into the oven. Plus their sweet and eggy goodness is a hit with kids and grown-ups alike. I found the recipe in the Penzy's Spices magazine.
Ingredients:
4 eggs
3/4 cup all-purpose flour
1/2 teaspoon Kosher salt
3/4 cup milk
1/4 cup granulated sugar
1/2 teaspoon cinnamon
4 Tablespoons butter, divided
1 medium apple, peeled and thinly sliced
Powdered sugar, for topping
Directions:
Pre heat oven to 400 degrees F.
Place two glass pie pans in the oven to pre-heat.
Beat eggs, flour, milk and salt on medium speed for 1 minute.
In a small bowl, combine sugar and cinnamon and set aside.
Take pans out of oven and put 2 Tablespoons butter in each pan, moving it around to coat the pan bottoms and sides.
Spread apple slices in bottom of  pans and sprinkle a bit of cinnamon/sugar on top.
Pour half the batter into each pan.
Sprinkle with remaining cinnamon sugar.
Bake 20 minutes until golden brown and puffy.
Serve immediately topped with powdered sugar,.

Related Recipes