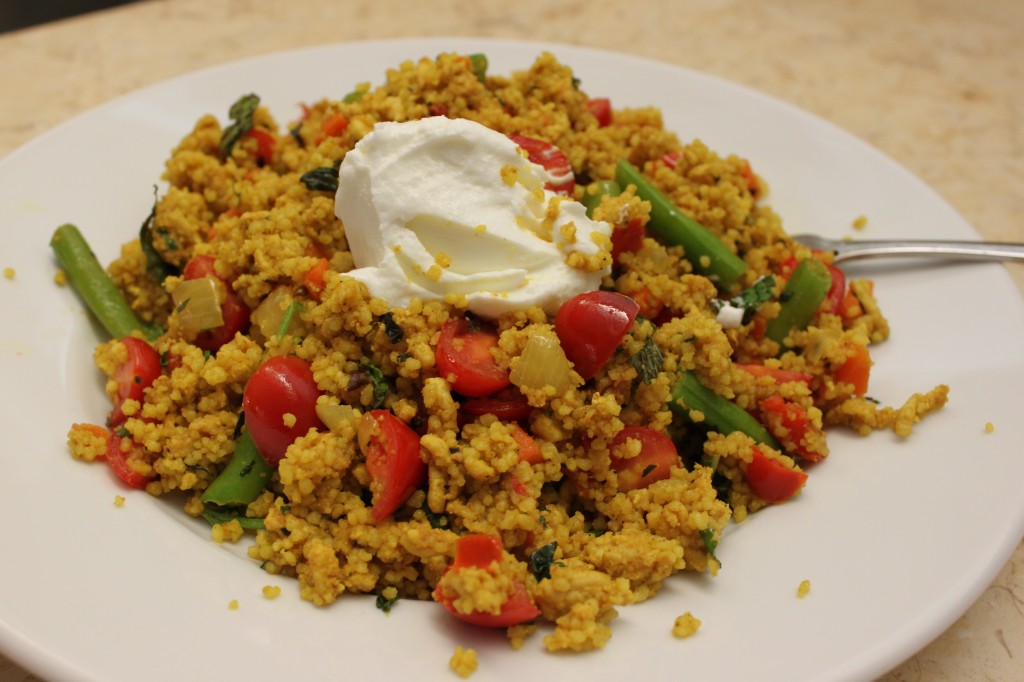 You'll love this Moroccan-inspired couscous! It's nice at room temperature with a dollop of plain yogurt on the top. The recipe comes from Slimming World.
Ingredients:
1 cup dry couscous
Vegetable stock
1 lb. extra lean ground beef
1 red bell pepper, de-seeded and finely chopped
1 carrot, finely diced
4 oz. green beans, cut into 1-inch pieces
1 tsp ground cumin
1 tsp curry powder
2 Tablespoons fresh mint, finely chopped
2 Tablespoons fresh cilantro, finely chopped
1 tomato, finely chopped
Plain Greek yogurt, to serve
Directions:
Prepare couscous according to package directions, using vegetaable stock instead of water. Set aside and keep warm.
Spray a large non-stick frying pan with cooking spray and place over high heat.
Add beef and vegetables and stir fry 8-10 minutes or until cooked through.
Add cumin and curry powder and stir fry an additional 1-2 minute.
Remove from heat, season with salt and pepper, to taste and keep warm.
Fluff up couscous and place in a wide serving bowl.
Add the beef mixture and toss.
Serve with spoonful of plain Greek yogurt.

Related Recipes