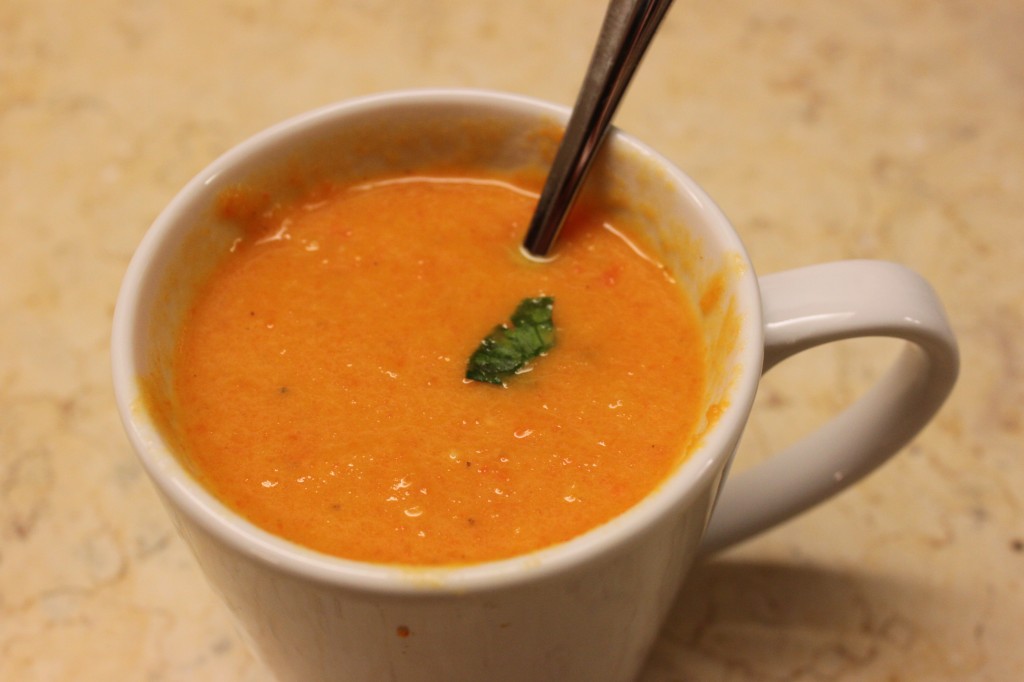 Forget chicken noodle, next time you're feeling under the weather make this amazing soup!
Ingredients:
3 Tablespoons extra virgin olive oil
1 small yellow onion, sliced
1 clove garlic, minced
2 Tablespoons fresh ginger, peeled and grated
1 small apple, peeled and sliced
5 cups sliced, peeled carrots (about 1½ pounds)
2 cups vegetable broth
1 can light coconut milk
pinch of nutmeg
Kosher salt, to taste
Fresh cilantro, for topping
Directions:
Heat olive oil in a large pot over medium heat.
Add onions and cook until softened and translucent, about 5 minutes.
Add ginger and garlic and cook for one minute, until fragrant.
Add sliced apples and diced carrots and cook for 3 minutes more.
Increase heat to medium-high and add vegetable broth.
Bring to a boil.
Reduce heat to low and simmer, uncovered, until carrots and apples are softened, about 30 minutes.
Remove pan from the heat and let rest for 10 minutes, then stir-in the coconut milk.
Use an immersion (stick) blender to fully blend the soup. Add more vegetable broth if you'd like.
Taste, and add a dash of fresh ground nutmeg, as well as salt to taste.
Serve with a sprinkling of fresh cilantro
Soup will last, in an airtight container in the refrigerator for up to 4 days. Soup also freezes well.

Related Recipes