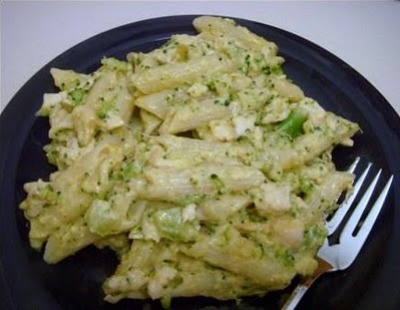 It's winter, which means comfort food at my house. And what better comfort food than a casserole. Here's a definite favorite that I came up with a few years back! It's perfect for leftover turkey meat, but equally as good with chicken. Use fresh broccoli and freshly grated parmesan cheese for the fullest flavor.
Ingredients:
8 oz. penne pasta, cooked al dente and drained well
2 cups cooked turkey meat, chopped
2 cups fresh broccoli, steamed and chopped
1 can condensed cream of chicken soup
1/2 cup sour cream
1/2 cup buttermilk
1/2 cup freshly grated parmesan cheese, divided
1 Tablespoon minced dried onion
1 teaspoon paprika
Kosher salt and fresh ground black pepper, to taste
Directions:
Pre heat oven to 375 degrees F.
Spray 2-quart casserole dish with Pam cooking spray. Set aside.
In a large bowl, whisk together soup, sour cream, buttermilk, minced onion, paprika, salt and black pepper.
Stir in cooked turkey, cooked penne, 1/4 cup parmesan cheese, and cooked broccoli. Mix until evenly coated with sauce.
Spoon mixture into prepared dish.
Sprinkle remaining 1/4 cup parmesan cheese on top.
Baked covered 25 minutes.
Remove cover and bake additional 5 minutes un-covered.
Serve hot.

Related Recipes