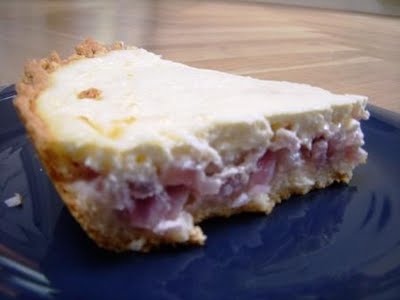 This recipe was inspired by my favorite appetizer that my friend Meg makes. I took similar ingredients and turned it into a meal! This savory, rich pie makes a great brunch or light lunch paired with a spinach salad. Use sweet onions for a milder onion flavor.
Ingredients:
1 cup Bisquick baking mix
1/3 cup milk
1 Tablespoon butter
2 cups chopped onion
2/3 cup fresh parmesan cheese, shredded
1 cup (8 oz.) cream cheese, softened
1 large egg
1/2 cup milk
Kosher salt, to taste
Dash(s) Tabasco sauce, to taste
Directions:
Pre heat oven to 350 degrees F.
Spray 9-inch pie plate with Pam cooking spray.
In a bowl, combine Bisquick with 1/3 cup milk using a fork. Mix until a soft dough forms.
Lightly coat hands with cooking spray and press dough into bottom and up sides of prepared pie plate.
In a large non-stick skillet, melt butter over medium heat.
Add onions to hot skillet and cook until tender, about 5 minutes. Stir occasionally. DO NOT BROWN ONIONS.
Spoon cooked onions into prepared pie crust.
Sprinkle parmesan cheese over onions. Do not mix.
In a medium bowl, add cream cheese and egg. Beat with an electric mixer until smooth, about 3 minutes.
Add 1/2 cup milk, salt, and Tabasco to cream cheese mixture. Beat 30 seconds to combine.
Evenly pour cream cheese mixture over parmesan and onions in pie crust.
Bake un-covered for 45 minutes, or until set.
Let stand 10 minutes until serving.

Related Recipes